Publisher: Random House/Schwartz & Wade
Year: 2018
Buy Online
On Sale Now!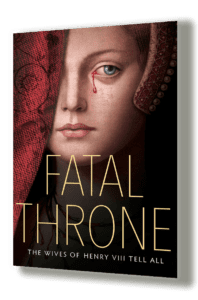 The Story
The tragic lives of Henry VIII and his six wives are reimagined by seven acclaimed and bestselling authors in this riveting novel, perfect for fans of Wolf Hall and Netflix's The Crown.
He was King Henry VIII, a charismatic and extravagant ruler obsessed with both his power as king and with siring a male heir.
They were his queens–six ill-fated women, each bound for divorce, or beheading, or death.
Told in stirring first-person accounts, Fatal Throne is at once provocative and heartbreaking, an epic tale that is also an intimate look at the royalty of the most perilous times in English history.
Fatal Throne is written by:
*  M. T. Anderson as Henry VIII
*  Candace Fleming as Katharine of Aragon
*  Stephanie Hemphill as Anne Boleyn
*  Lisa Ann Sandell as Jane Seymour
*  Jennifer Donnelly as Anna of Cleves
*  Linda Sue Park as Catherine Howard
*  Deborah Hopkinson as Kateryn Parr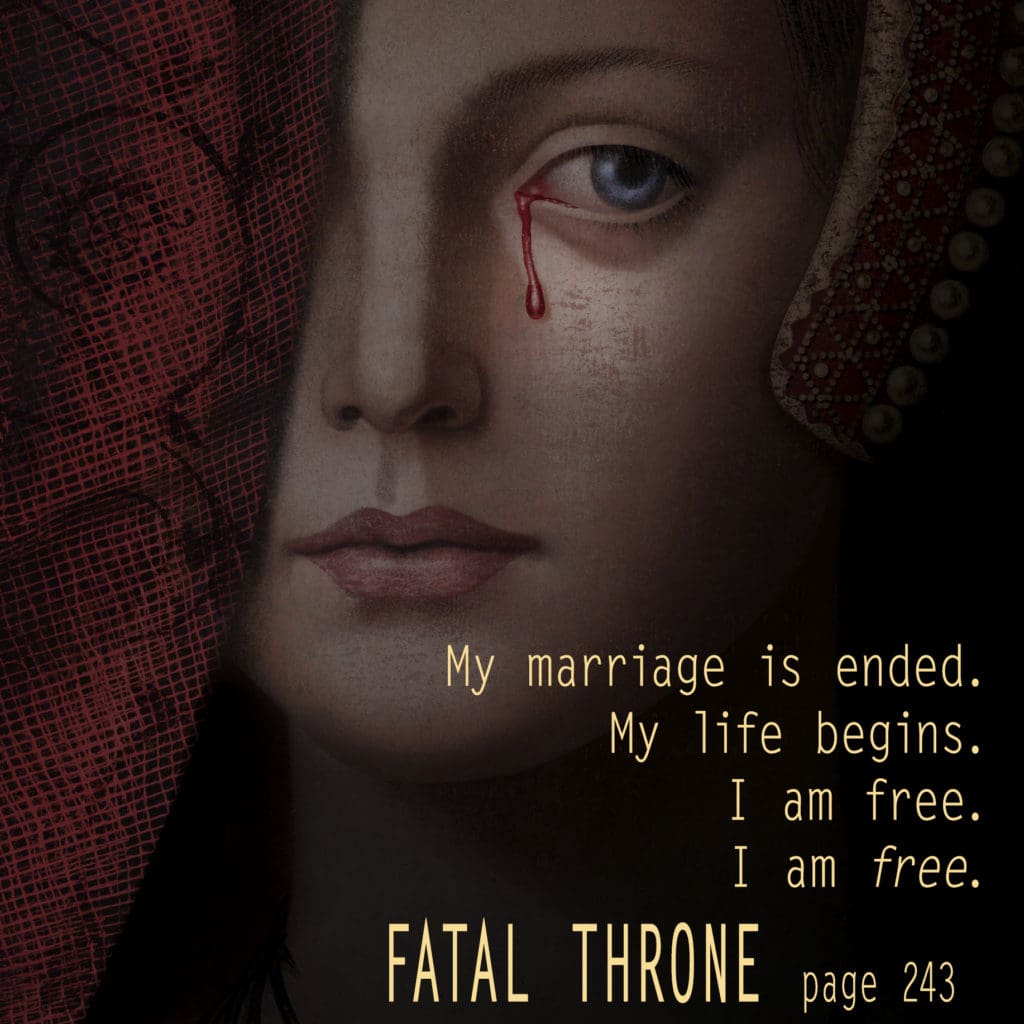 The Inspiration
What a thrill it has been to work with six incredibly talented writers on such a fascinating — albeit tragic — chapter in history! I got to write Anna of Cleves, the "ugly" queen, and it turned out to be one of my favorite projects ever. I lost myself in her. She was brave, inspiring, smart, deeply beautiful — and a survivor in a very treacherous world. She rocked my world and changed me forever.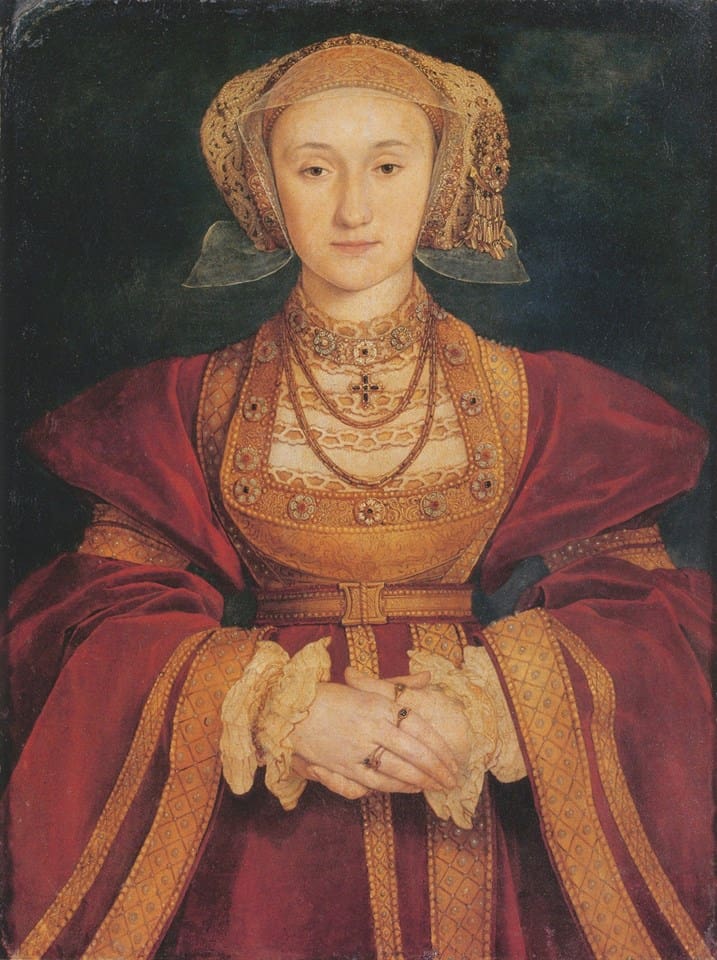 Isn't this 500 year-old portrait of Anna amazing? (Zoom in and look at the details of her headdress and the embroidery in her clothing.) It is by Henry's Court portraitist Hans Holbein, and it's thought that he painted Anna to look prettier than she really was. Maybe that's true – but I look into those shrewd, skeptical, wise eyes and it's clear that he captured her true beauty perfectly.
It's always an honor to invoke a real person from history in my work — but Anna was special. She was shrewd and smart and practical and managed to succeed at a time when women were little more than property. But she sacrificed so much in the process. I'm deeply affected by her story and her incredible spirit, and she'll be an inspiration to me for the rest of my life.