I do a regular Q&A over on my Goodreads page, and I just answered a great question there from a reader named Jodi about Beauty and the Beast: Lost in a Book that I want to share here, too. (Note: This Q&A might sound spoilerish, but it's not — Love and Death are introduced on the very first page of the book!)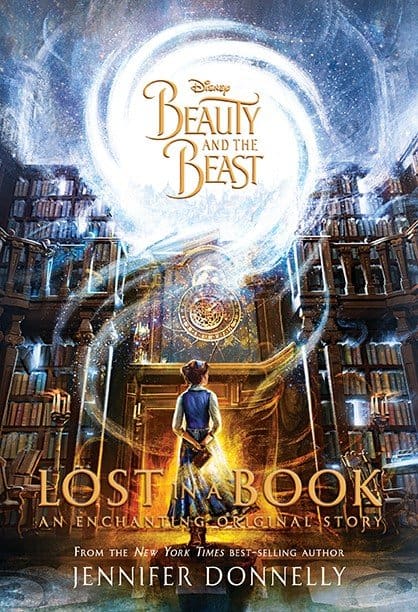 Q: I absolutely loved the concept in Lost in a Book. To take such an iconic story and play the sisters concept was brilliant. Thank you for letting me get lost in a book. So how did you come up with the Love/Death angle?
A: Thanks for your lovely message! So happy to hear that you got lost in my book! The sisters, Death and Love, came about when I was thinking hard about the various versions of Beauty and the Beast, and wondering about the central struggle. Death hovers over the tale at various times, in various ways, but it seemed to me that the struggle was not Death vs. Life, but Death vs. Love. The death of Beast's humanity, the death the servants face if the curse isn't broken, the death of Belle's future and freedom — these things are all conquered, in the end, by love. I wanted to personify that struggle, show them engaged in a battle over the Beast's redemption, and also show that Love is no pushover; she's every bit as tough and ruthless as Death.