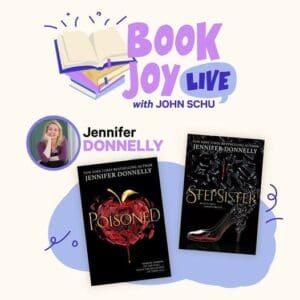 My new book, Poisoned, is out, and I'll be doing virtual visits with readers this month! I hope you'll join me — wherever you are!
Thursday, February 18, 4:00pm ET
Jennifer joins the one and only John Schu for a live video chat on Scholastic Book Fairs' Facebook page at 4:00 PM EST on Thursday, February 18. Jennifer and John will discuss Stepsister, Poisoned, school libraries, writing, and more.