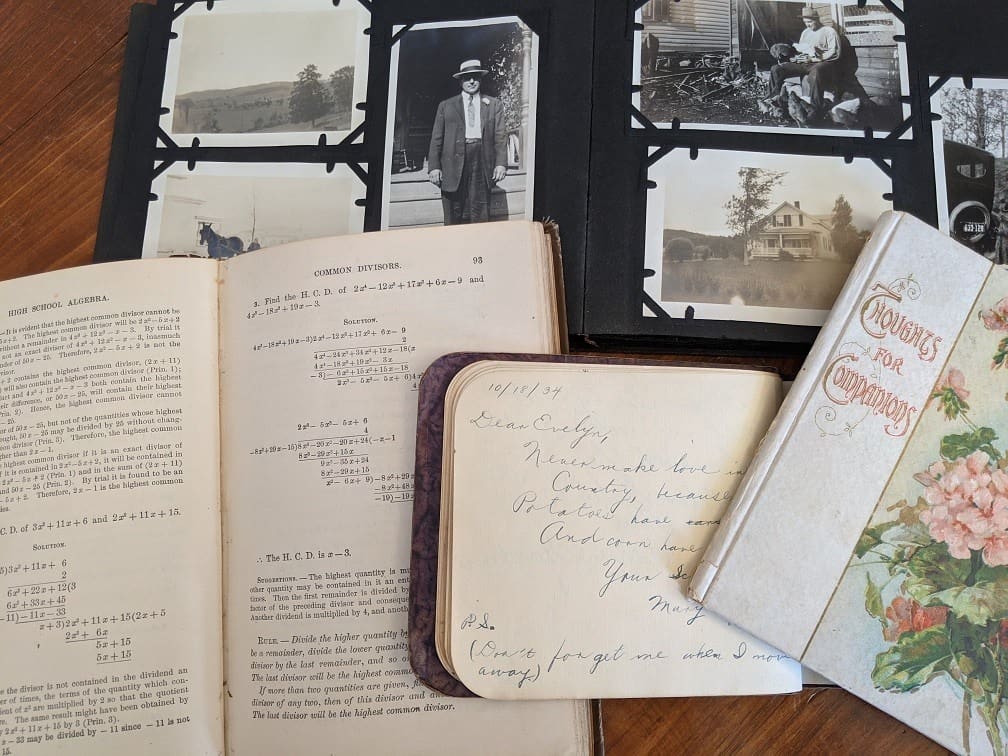 As I was emptying out my old house last month, I came across material I used when writing A Northern Light. It was like bumping into an old friend after a long absence, and I just had to sit down and visit for a bit.
Writing historical fiction means knowing your way around a lot of names and dates, acts and treaties. But if you really want to reach back and clasp hands with the ghosts, you need more – you need to know the songs those ghosts sang, the jokes they told, the novels they loved and the math books they hated. (Looking at you, Ms. Gokey!) You need to see them not as we do – from a distance of centuries, blurred by assumptions and generalizations – but as they saw themselves.
Chasing those ghosts is the hardest, and the best, part of the job.